Ways To Find peace of mind in daily life-No Overthinking
Do you know diarrhea? yes, it is a condition where your stomach gets upset.
Overthinking is somewhere similar to it, but here it is your thoughts which overflow making you confused and anxious about the future. This is Mental diarrhea in Particular. Sounds interesting, isn't it?
but, Mental diarrhea is more complicated. I will break down for you as you scroll down.
If you have ever struggled with overthinking and looking for some ways or solutions that can help you aid, then Sit tight.
As per my own experience in life, most of the overthinking thoughts and anxiety come from unnecessary expectations about the future or the past, and to get that peace of mind you need to learn how to live in the present moment by being open-minded and not being stick to anything specific approach life like a child with curiosity. Let's dive deeper into learning a more detailed approach to it.
I only want your few minutes of attention which can in return save you tons of hours.
I will solve all your questions like
How do you get rid of overthinking?
Why do people overthink?
How can I remove bad thoughts from my mind?
How do I stop my brain from overthinking?
How can I clean my mind?
How do I relax my mind?
Let's Dive in
Peace of Mind Meaning
Peace of mind meaning in simple words is to be fulfilled with what you do and how you do it, in other words, it is a feeling of serenity and internal calmness of from the physiological and external perspective of your body. When you have peace of mind, you start to relish and reflect life in a slow and dignified manner.
How to Find Mental Clarity?
so, a few years ago I met a boy named Rajiv, back then he looked confident, smart, tall and with a charming smile in his face.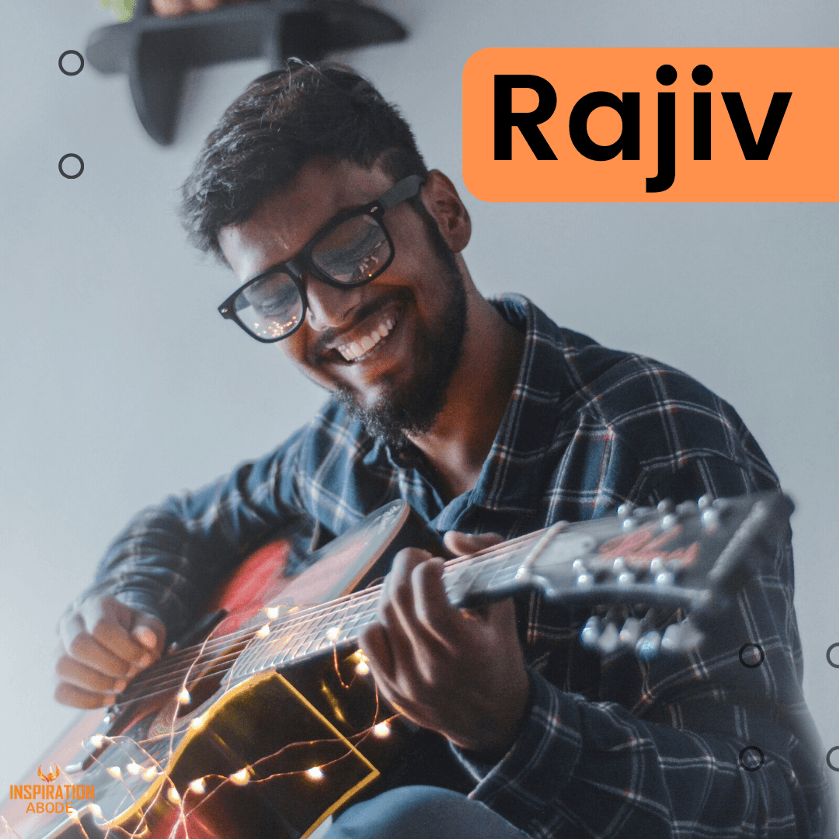 Always !!
We used to hang out every weekend talking about future goals in life and the funny stuff of our school.
(we are about to leave school)
But, somewhat I used to see that Rajiv seemed bit confused and anxious about his future, and to be honest I was too.
But, I knew what I was good at and already had some plan regarding my path.
One evening, he called me and opened himself
"Akash please help me, I don't know what to do after I graduate from school. I am also not good at the subjects that I am studying"
The tone was craving for consolidation with a lamentation.
just imagine from my side — what the hell would an 18-year-old boy knew about — what career would be good for his friend.
Anyways,
I gave him a number of career counselors. And told him to ask for help.
Now, That I am telling you this story, without a doubt I can now share "What Rajiv was ding wrong and "what you can learn from him"
Mental Clarity is what he was missing, also known as overthinking disorders. When you lack clarity on life then a bunch of wildly irrelevant thoughts grabs your brain into thinking thoughts that don't even exits.
Why Is this happening to us?
How can you get better mental Clarity – Find Peace Of Mind In Daily Life
Here are some steps you can follow —
Face Failure in Life — Fail fast and learn faster, the more you test and get rejected the deeper you will realize your instincts and hidden attributes. Which people call failure is actually a learning curve to grow in life.
Try things — Mental Clarity comes from trying things that are unique and you have never tried before, even some queer hobbies can work.
Meet with people — Don't stay too closed off in life, by meeting new people from different regions and profession you will get to see the world from their perspective, that might also be helpful for your brain to connect better communication techniques.
Write things down — Your mind is dumb, it can't store information that has not made any great impact in your life. Hence, writing is the best way to store meaningful information and knowledge that can be useful further.
Therefore to store information that you remember, write it down in a piece of paper or maintain a journal of your own.
What causes Overthinking?
mind chattering, Right? which eventually affects your output in both personal and professional life. I have been a victim of overthinking and anxiety, I understand those little seconds which becomes minutes.
I know how frustrating and distressing overthinking is.
Perhaps there are many many reasons for overthinking, but the most common one that I see is — People who try to control their mind, becomes the biggest victim of overthinking, because those who suffer from overthinking, think too much instead of taking actions. An empty mind irritates the most, therefore the solution is to get to work or keeping yourself busy instead of trying to control your thoughts. Let's dive in for more tips.
Mind control and Overthinking? How can they be related?
Maybe you might not need any medication for overthinking if you understand this properly. It took millions of years of evolution to get a Human brain like this that holds immense capabilities.
And, nowadays people are trying to control it because the mind has become an enemy instead of a friend.
The mind has become a machine for most which turn itself on automatically, without even having the permission of its owner.
Controlling your mind, and restricting itself from thinking won't help because of The mind a symbol of thoughts.
And thought creates ideas that need your attention.
The thoughts come alive due to your energies in mind and you cultivate those thoughts in your brain.
But, the problem arises when you forcibly try to stop your thinking process. And it is impossible.Hence, this creates even more thoughts to jam your mind, which is called overthinking in fancy English words. Liberate your mind by bringing in thoughts with a purpose.
if you need further assistance, you can talk to a professional online therapist by clicking here. Who will guide you to your solution, because sometime overthinking is much more than a simple stuff.
What is the solution to an overthinking mind?
By far the simple technique I have found that can be super helpful for you is learning "Mind liberation".
In other words —
No more seeking for the Truth or searching for enlightenment.
No more feelings of lack, incomplete or un-fulfillment.
No more needing to be loved, understood, or approved.
No more blaming others, feeling like a victim, living in guilt, or fear of the future.
No more comparing oneself to others (since there are no others), or a mental image of how one should be/feel.
No more desire for any specific state of mind, feeling to have more than ordinary of what is.
No more resisting to what is, waiting for something better in the future or special experience to transcend the ordinary.
No more seeing oneself above or below others, or needing to be special in any way.
No more resenting or valuing one's past history.
No more "This little me, that I need to take care of."
No more suffering.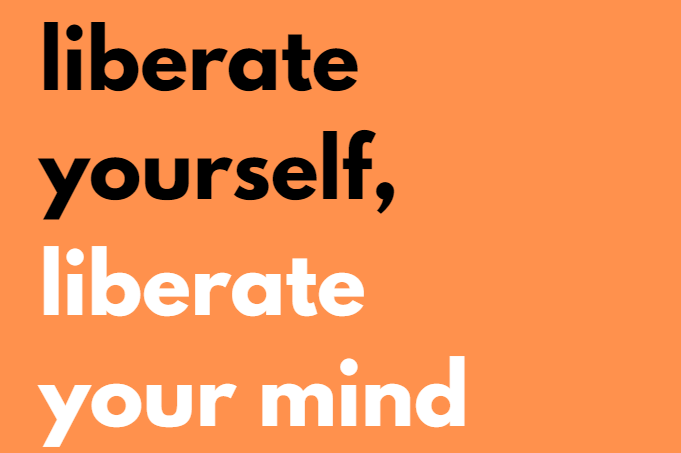 be open to everything that comes to you and learn to accept and think about what matters to you the most.
Meditation for overthinking
Meditation can also help for overthinking But, some of you might also confuse that mediation means that your mind should be fixed,
let me clarify that for you ,To meditate does not mean that your brain needs to be frozen.
Meditation comes from your innate thoughts to focus on something which is valuable and a piece of significance.
Don't try to stop your mind from thinking, it will get worse instead try to understand your thoughts. Mindfulness Meditation is the answer.
Mindfulness Meditation teaches you to be in the here and now by grounding you down in the now with breath awareness. Mindfulness meditation is scientifically proven to alleviate overthinking and depression symptoms. By becoming more present you can stop worrying or ruminating about the past or future. It can keep you from having mindless negative chatter, and keep you focused even when you're not practising.
Mindfulness meditation has guided meditations on youtube and can be practised for however long you want. 10-20 mins is an average practice.
if you need further assistance, you can talk to a professional online therapist by clicking here. Who will guide you to your solution, because sometimes overthinking is much more than simple stuff. ( get a 20% discount from the link ).
Some practical ways to Stop overthinking in Life
Get busy — Find something that you are interested in and get yourself working on acquiring that new skills, it will help you to keep your mind in action and you will rarely have time to overthink.
Plan your day — People keep pondering about their tasks for the day simply because of a lack of planning. Make a To-do list for the next day before going to bed so that you don't have to be confused when you wake up the next day.
Spend time with people — Refresh your mind by hanging out with like-minded people that give you a productive company and ideas to make your life better.
Understand internal-trigger — The internal triggers are the reason why you do something. Understand which particular situation is causing you to think over and over again. find it and eliminate it from your life.
How to Remove unpleasant thoughts?
Your life is controlled by 3 factors
Biological
Theological
Sociological
What is biological you can't control, if someone is born with a let then he can't do anything about it.
Mourning day and night about how unlucky he is won't change his situation in any way.
Therefore stop worrying about any thoughts is being produced through a biological sense.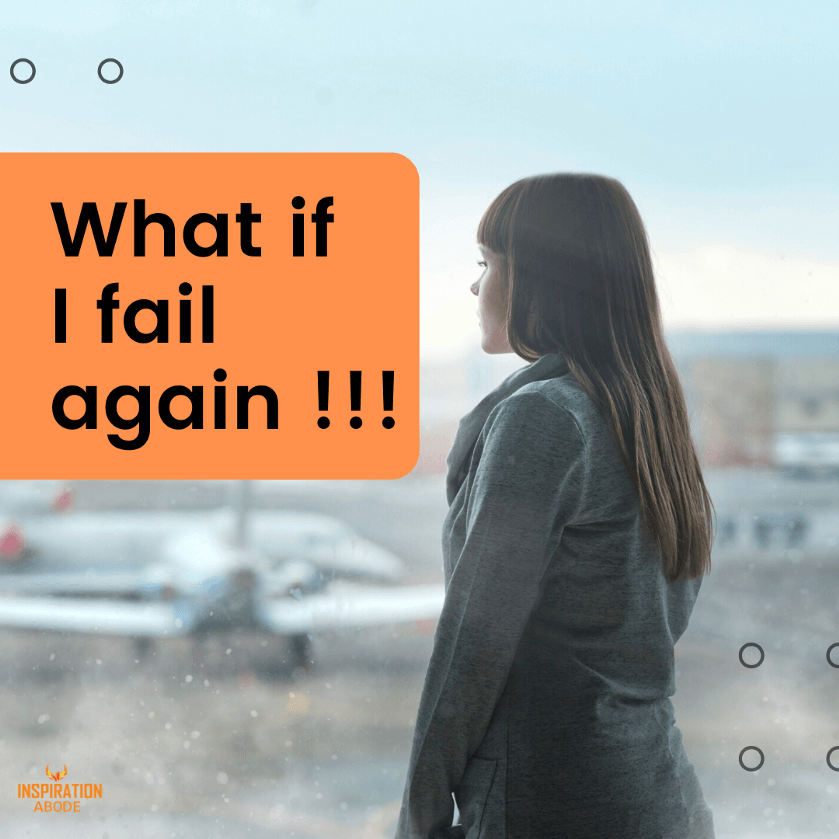 Now, comes the phase where you start to get in shape through things relating to the study of the nature of God and religious belief.
In other words your theological thinking.
to make it more simple, I would say that the world is too broad and you will meet with a countless number of new individuals in your life, hence according to my experience theological thinking is limited to some extent.
You can't take your ideologies everywhere.
what do you think, let me know in the comment because I am too curious to know, is religious scriptures changes your behaviors.
So, either unpleasant thoughts are coming from your Biological or theological factors.
But, hold on there is another term called Sociological. which in simple words state your social group or with whom you spend the most time with.
Believe it or not,
we human beings have a tendency to become like the people who we spend the most time with.
Therefore, to really break this down, there is a much bigger chance that your unpleasant thoughts are either coming from one of these 3 factors.
I could be wrong, but after meeting and interacting with countless people I founded this conclusion.
Conclusion—
perhaps the best solution to overcome overthinking and peace of mind to lead a life that is only surrounded by priorities rather than futile tasks that only eat up your time.
And, also have a social group that is productive and always boost your self-esteem.
and hey !!
The most important thing is to set a super-duper spicy goal in your life, that pushes you to work every day and makes you feel good
Ah !! By doing this you will rarely feel that
"Am I stressing this" and Find peace of mind and say goodbye to overthinking.
thanks for scrolling , Have a nice and productive day,
won't you ask — What happened to Rajiv?