6 Lessons taught by Life in Pandemic
1.Be Ready to Change—Why Change is Important
one of the prominent lessons taught by life is to accept change. Change is the elixir of growth, those who are afraid to change end up in mediocrity. Whether it is incited by you or whether it occurs organically, change is your ticket out of any situation or any place where you are unhappy or unfulfilled. So long as you embrace change, you will find that your situation does not have to last forever and you will progress on to something bigger and better.
If you deny change, experiences and possibilities in your career are likely to pass you by. By taking a path to improve your skills or managing a new project, you will be presented with the chance to enhance and develop. Use change to push you forward and if you don't like something – change it.
One of the reasons some people resist change is the way they perceive reality. In human behavioural modelling, there is a theory that the way people view the world based on perceptual filters (some nature and some nurture, which are developed) determines their reaction to change.
In perceptions of reality, you get what you perceive, what you look for, and most people look for things in terms of similarity and congruity to their point of view. While there isn't a better/worst scenario here, it's interesting how they see change
2.Skills are the Ladder—
Be Skillful, money is a by-product. The more valuable skill you have to serve the world, the more you will get paid. We love low-hanging fruits, easy life and easy money. But in the long term, it all depends upon your specialization and the marketable skills you acquire.
There are generally two type of skills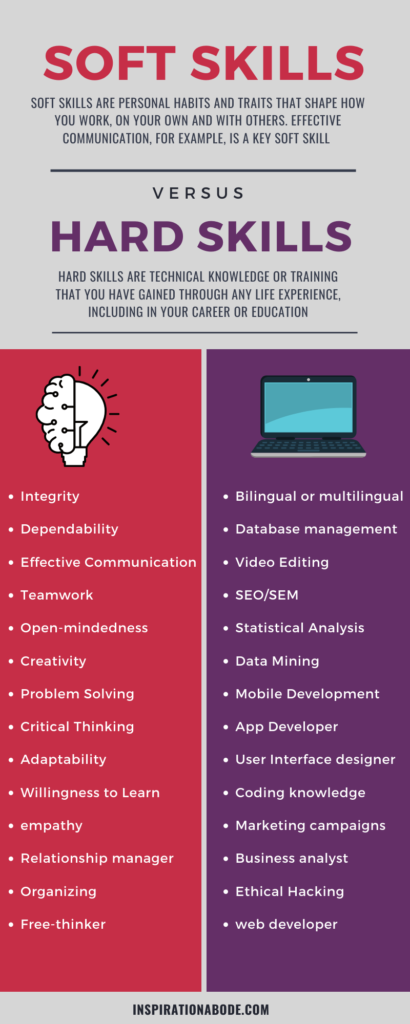 What are soft skills?
Soft skills are personal habits and traits that shape how you work, on your own and with others. Effective communication, for example, is a key soft skill that will take you forward in life. Some others include dependability, effective teamwork and active listening. As in Dale Carnegie's Book-How to win friends and influence, it was written that 85% of your life's financial success depends upon how you communicate.
Soft skills are essential to your career. While hard skills necessary to successfully perform technical tasks in a job, soft skills are necessary to create a positive and utilitarian work environment.
What are hard skills?
Hard skills are technical knowledge or training that you have gained through any life experience, including in your career or education. For example:
If you've worked in food service or retail, you may know how to use a point-of-sale system.
If you've taken an accounting class, you may know how to use Microsoft Excel.
If you've studied a foreign language, you may be able to speak it fluently.
3.Making learning a Habit—
As we were never prepared for this pandemic, we all have been locked-up in our room, mostly ending up in Netflix or squandering time. The best solution here is to make learning a habit so that irrespective of the day or situation you will be ready to sweat on your brain muscle. As you know that habit compounds, making it a routine eases.
Make learning a habit because slowly a habit compounds and its results are enormous if productivity structured with your daily routine. For 1-2 hours daily try to learn something new or a valuable skills that you think might be helpful to you as well as for the people and world around you.
4. Spending Time Alone—
2020 has given us tons of time to know ourselves and discover our innate qualities. Make it a practice, every day for 30 minutes spend time completely alone and ask yourself some questions worth pondering.
Once there was a man who was born in Concord, Massachusetts. His father was a pencil maker. He attended the Harvard college in 1833, after graduating he refused to get along with the ordinary life and career which most people choose.
That time There was a demand for conventional degrees as they can give you good jobs in the town. But this man refused, At some point in time, he met someone named- Ralph Waldo Emerson. And that man changed his life completely.
He learned the theory of Transcendentalism from Ralph Waldo Emerson, which beliefs in spiritual well being and philosophies rather than being materialistic. It chooses spiritual over the materialistic world. The ideology of transcendentalism greatly impacted his life. The man decided to pursue his dream in writing, he loves to be with nature and ask Ralph Waldo, Emerson, if he could help him in some way.
Emerson owned a plot of land surrounded by the woods and a nearby pond named Walden. And in 1845 Emerson allowed the man to stay there, to focus on his writings. Completely alone in the woods, deserted from the material world.
and in 2 years spending time in solitude and experiencing the essence of nature the man published his award-winning novel named — Walden, life in the woods, and many more.
The man was Henry David Thoreau. He found what he loved, denied the conventional way of living life. He understood the reason for his existence.
Spend Time alone and try to ask yourself questions worth pondering
Isolate yourself from all the noises of the World, so that you can truly focus on things that matter to you the most
More Than possession crave for memories and exploration in Life.
The technique describe above is also Used by Bill Gates, Mark twain, Steve Wozniak and other influential people, they isolate themselves to focus on something great and more significant.
5. Having some technical skills—
One thing that 2020 has taught all of us is to have some sort of skills specialized in technicality. The teacher's who hardly knew about setting up video calls are now rocking on online teaching.
Technical skills are important for a number of reasons. They can help you work more efficiently, boost your confidence and make you a more valuable candidate for employers or for your own side-hustles. Technical skills are the knowledge and capabilities to perform field-specific, specialized tasks. These skills enable a manager to coordinate work, solve problems, communicate effectively, and also understand the big picture in light of the front-line work that must be performed
6.Start Something—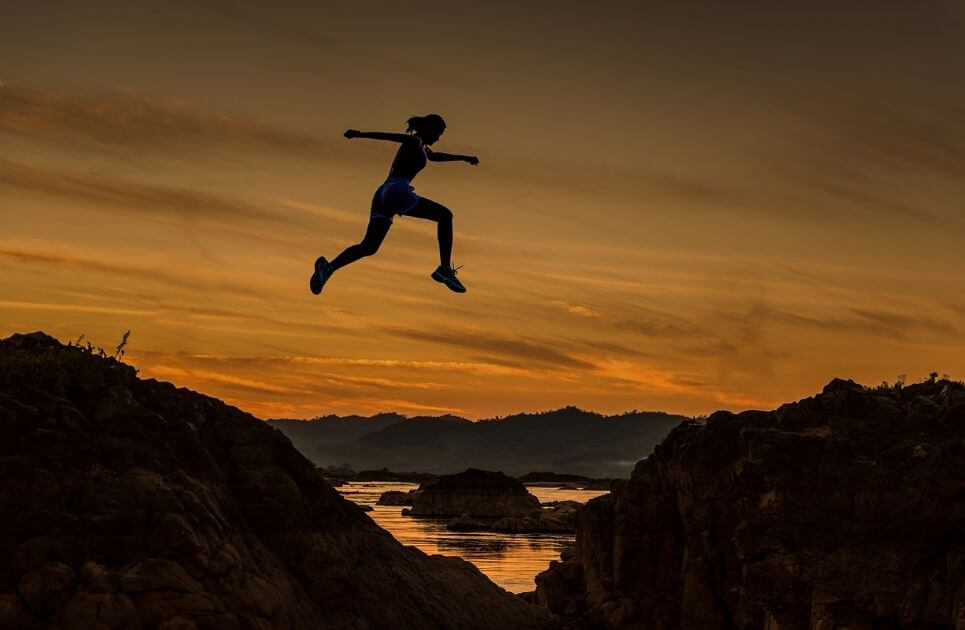 Be it a youtube channel, A blog an e-commerce store, or writing a book. Keep your brain creative by setting it free. A dormant mind is a resource unutilized.
Sometimes we need to help ourselves out by adapting and learning new things, as the world is changing rapidly and there is so much to explore, you should too take the chances and unleash your imaginative mind to start something for yourself that would not only add values in your life but also for the people around you. You can start by learning how to plan for a better future in another of our blog by clicking here.
and for those of you who want to get quick life lessons from audiobooks, then blinkist app is the answer. Click the Button below for free trial.